Unitec aims to encourage the consumption of local and sustainable kai, or food and has identified three key sustainability objectives in this area: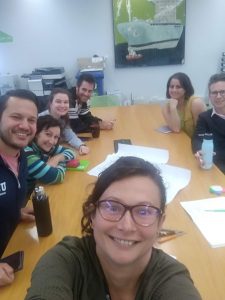 raising awareness

promoting f

ood for life skills

encouraging the provision of

sustainable food on campus

 
Unitec's sustainability goals regarding food are guided by Te Noho Kotahitanga principles and recognise our collective responsibility for the future of Unitec and the wellbeing and nutrition of our communities.     
Cooking workshops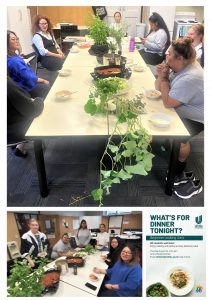 Unitec aims to further involve our students and staff in identifying, producing and selecting healthy, affordable and sustainable food solutions 
A new student Cooking Workshop for Beginners series was started in 2021 and is planned to continue through 2022. 
See more about Cooking Workshop for Beginners here.  
Sanctuary Mahi Whenua
Sanctuary Mahi Whenua is a lush community garden and food forest, alongside Unitec's Mt Albert campus. Home to more than 400 species of plants and trees, the garden is a beautiful space to explore. It is a valuable teaching space where rare plants are grown, traditional Maori cultivation methods are practiced. Over the years, hundreds of Unitec staff, students and community members have learnt about growing food. 
Discover more about the Sanctuary Mahi Gardens here.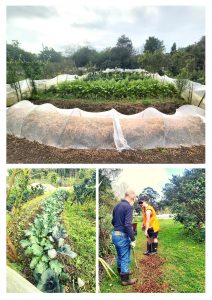 The historic connection to Sanctuary Mahi Gardens is enhanced through an ongoing student internships.  
Past sustainability initiative: Shared Vegetable Garden
The Mt Albert campus vegetable garden, near B111 and B112, was established in by the Sustainability and Wellbeing team in 2020. It was a place to observe and learn about gardening, join in and be inspired. The garden also supplied fresh vegetables for staff and students to take home. In 2021, a courtyard garden was also established at the Waitakere campus.  
Sustainable food on campus
Unitec aims to lead by example, procuring and selling sustainable food on campus 
Here at Unitec we have set ourselves some big goals to reduce our organisational ecological footprint – and this involves encouraging our suppliers to do the same, including operators who sell food on campus. 
If local and sustainable kai is an area you are passionate about and would like to see action taken in 2022, please be in touch. 
Email the Sustainability and Wellbeing team directly at connect@unitec.ac.nz  
To get in touch with the team, please email connect@unitec.ac.nz