Wellbeing at Unitec
At Unitec, staff and student's wellbeing is part of our Sustainability Strategy. This commitment to wellbeing has contributed to a human resources approach based on the following:
A community development approach which says that most of what we need is probably already here. Such an approach enabled us to turn a challenge of a limited budget into an opportunity as we called upon the expertise of many staff members to lead various wellness activities.
Staff-led initiatives, including staff from the Operations Team and Health and Safety team sharing the coordinator, logistics and promotion roles and supporting implementation  of programmes wherever possible.
Sustainability thinking with a focus on the improvements that can be made at a systems level for a long-term impact. This led to the improvement of staff wellbeing) rather than investing in coping mechanisms and quick fixes (such as wellness initiatives).
A focus on wellbeing which has raised the conversation to the level of organisational culture and leadership, which in turn enabled staff to be aware of and address the causes of increased stress levels and fatigue, as well as the potential organisational barriers to staff taking care of their wellbeing while at work.
A workplace where employees feel it is safe to be themselves, to experiment and take risks is a workplace with a healthy organisational culture that is best able to contribute to individual engagement and wellbeing.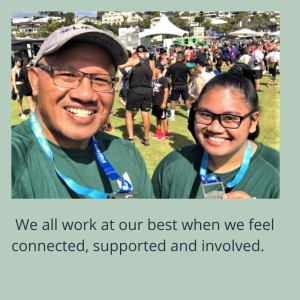 To foster such organisational culture, and led by the principles of Te Noho Kotahitanga, Unitec designed and began to implement a multi-faceted staff wellbeing strategy. This consists of three goals:
Grow a community of support and action
Focus on a holistic wellbeing approach
Partner to weave the wellbeing strand through a range of initiatives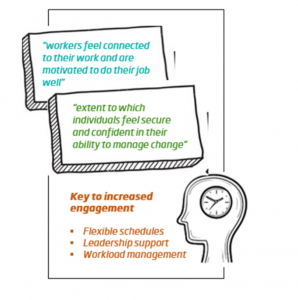 See here for more on Unitec's wellbeing approach
Wellbeing projects and activities are facilitated by the Stainability and Wellbeing team and Volunteer Wellness facilitators. Meet the team here.
Current and ongoing Wellbeing initiatives include: implementing ideas from Sustainability club huis; organising Social Club events throughout the year; working with the Health and Safety team to develop staff capability in psychosocial risk management and supporting staff mental health through resilience-building workshops and other resources; exploring staff flexible work arrangements; supporting the mahi of the Diversity and Inclusion Rōpū team.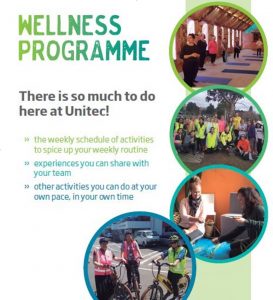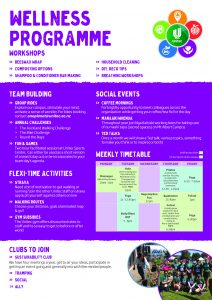 Upcoming wellbeing events 2020
Upcoming wellbeing events will include the following
Diversity and Ropu upcoming event
Social Club initiative
Around the world Series II
Making connections – Clothing Swap
Around the World in Lockdown was a highly-engaging online event series, initiated in mid-2021 with great success. Hosted by the Sustainability Club's Book Club, the event was loosely based on the Human Library – a Danish not-for-profit that works to create a safe framework for personal conversations.
It's a place where real people are books available for loan by readers and authentic or confronting, conversations are welcomed.
Season One – Around the World in Lockdown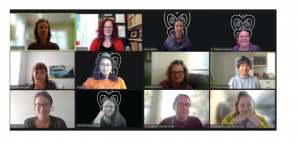 With borders closed for travel and in-person meetings suspended durig Auckland's extended lockdown, the Unitec Book Club hosted two popular Around the World in Lockdown events – bringing the experiences of the world to our virtual Unitec home. Each 'reader' was randomly paired with a speaking 'book', creating opportunities to hear colleague's stories, one-to one. The aim was not to replicate the Human Library but to encourage meaningful connection and conversations between Unitec whānau.
While being initiated by the Book Cub and supported by the Wellbeing a Sustainability Team, this event series is also an example of the successful implementation of a wider strategy has been to bring multi-departments together to help Unitec's diverse staff feel safe and included.
Season Two – Around the World
Around the World – Season Two is planned for the first semester of 2022.
Email connect@unitec.ac.nz to register your interest as a book or a reader.
Wellness programme
The Wellbeing and Sustainability Team facilitates a range of free offerings including yoga, hula dancing and tai chi classes as well as supporting and subsidising the offering of the Unitec Sports Centre. For instance, staff are invited to help keep minds and bodies supple and healthy with several options of free or subsidised weekly yoga classes or Yoga Nidra: Guided Meditation sessions.
Other health and fitness offerings supported by the Wellbeing Programme include Craft workshops for sharing favourite craft projects and inspiring ideas for sustainable items to buy and simple handmade gifts to make.
Resilience Programme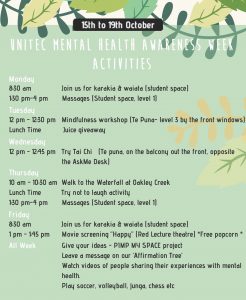 Resilience Programme includes workshops, for instance Circles of control. Three Circles of Control is a 20-minute mapping exercise to help teams identify circles of concern, influence and control, and better enable staff to focus on the things they have control over. These sessions were facilitated by the Health and Safety and the Wellbeing Team as part of an ongoing Well You series of individual wellbeing exercises and group-facilitated sessions rolled out over a number of weeks to help Unitec staff boost mental and physical resilience in the workplace.
Reconnect Roulette is a wellbeing initiative that is made available to teams during lockdown to help staff make new connections and rekindle existing one.
Social Club / Women at Unitec
Past Wellbeing initiatives

See here for more past Wellbeing initiatives:
Our Wellbeing Journey
For particular Wellbeing activities you would like to get involved in or want to see happen at Unitec – please let us know! To get in touch with the team, please email connect@unitec.ac.nz