Unitec supports sustainable transport choices. The aim is to encouraging active commutes and sustainable transport choices through the Unitec Travel Plan, including incentivising trials and access to Unitec's car, bike fleet and shuttle service, as well as the development of a new parking management plan and carpooling system. 
Sustainability showcase; Uniwaka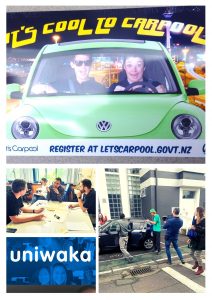 Uniwaka is a carpooling app developed by an inter-departmental team for use by Unitec staff and students. This project is a key part of Unitec's Transport Plan and is also supported by Auckland Transport. Testing of the prototype was due to start in August 2021 but was paused until the 2022 return to campus.  
Uniwaka Find out more and get involved in this innovative project trial here.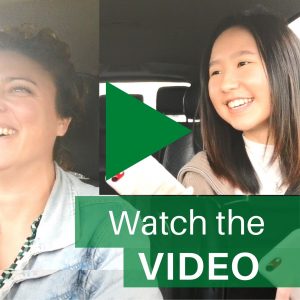 Past initiatives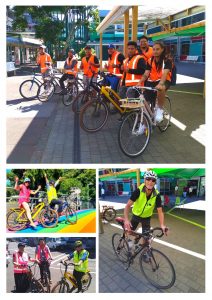 Cycling at Unitec is encouraged by the Sustainability Club with a range of activities, including Kai and Ride and other Bike Week events, a permanent fleet of staff e-bikes for borrowing, the introduction of a wet gear storage cupboard in B110, and the installation of the secure and free charging stations – Locky Docks bike locks.   
Locky Docks have been installed in the courtyard between buildings 112 and 111, Mt Albert campus. You can open or close the locks for free using your mobile phone or AT HOP card. Thick bars keep your bike super secure and you can also charge your e-bike while in the docking station. This initiative is part of an ongoing commitment to improve Unitec's end of trip facilities and make commuting by bike easier and safer. 
Public transport and shuttles 
The use of public transport by staff is encouraged by various means, including flexible working, staff commuter profiles and promotional campaigns supported by Auckland Transport and the provision of a Unitec Inter-Campus Shuttle Bus service between the Mt Albert and Waitakere campuses. 
Unitec Travel Plan: Mt Albert Campus 2020/2021
If sustainable transport is an area you are passionate about and would like to see action taken in 2022, please be in touch. 
Email the Sustainability and Wellbeing team directly at connect@unitec.ac.nz  
Find out more here: Get involved 
To get in touch with the team, please email connect@unitec.ac.nz